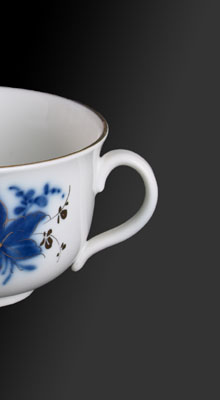 Welcome to SUMI Porcelain Manufactory.
Sumi Porcelain Manufactory is a private-owned romanian porcelain manufactory located in the heart of Transilvania, the city of Cluj-Napoca, Romania. Ever since establishing we have continuously developed our own designs featuring a large range of fine porcelain decorative and utility products. All of our products are entirely formed, modelled and painted by hand, thus making them unique and exclusive. Please take your time to see some of our products that you'll find in the product lines above. If our products fit well to your imagination and sense, we will be mostly enchanted to hear a word from you.
Update: Our company is taking a break from production until moving to a new location.